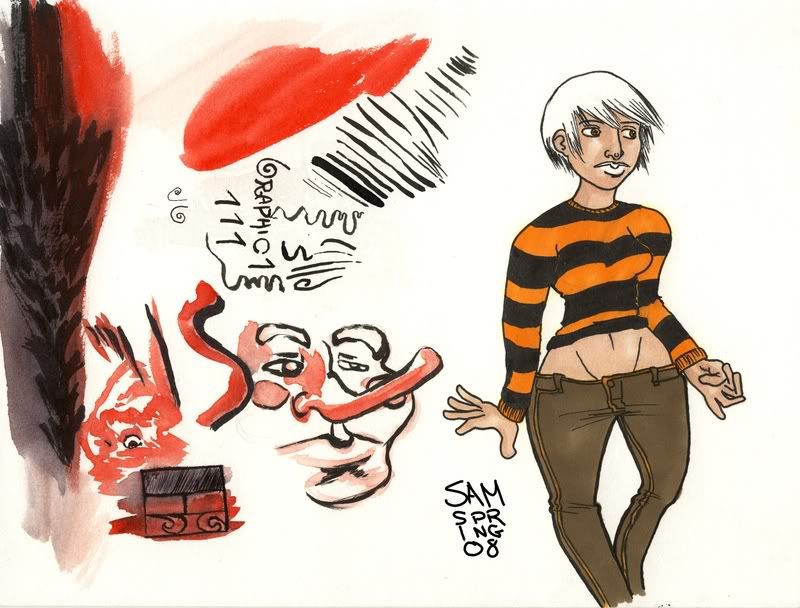 i had wanted to do something for the competition that Jacob Covey held on the BEASTS! blog earlier this year. someone hadn't replied to him in time about their submission so Covey held an open call for entries asking people to submit pieces featuring a creature/beast/monster/thing that has some basis in fact, like folklore (ie. Thunderbirds..some..thing) or possible sightings in the news (ie. The Lochness Monster, Bigfoot).
the call for entries actually closed a long while back but you can check this entry for more info if you're interested.
i tried testing out materials on illustration board because i thought it'd be good to make it on something on a nice paper/board. this of course ended up being last minute for me, so i never submitted anything. oh well.
Angela was able to submit something though, so you should go check out her Korean Kumiho here.

watercolor and brush and ink and a little bit of crowquill on the left side. the figure on the right is marker and micron. illustration board is pretty good for absorption.